………………………………………………………………………………………………
名称:库卡机器人KRC4控制器PMB板 型号: 00-226-429
数量:长期备有现货 价格:电议【原装正品及二手备件齐全】
优势提供工业机器人维修,保养,调试,安装,培训,研发服务。
供应及回收工业机器人备件,提供维修服务。
………………………………………………………………………………………………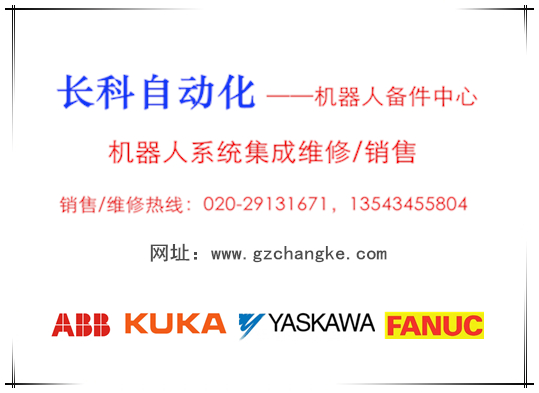 本公司提供工业机器人、机器人零配件以及机器人维修、安装、调试、开发等服务,并为企业提供机器人问题系统解决方案。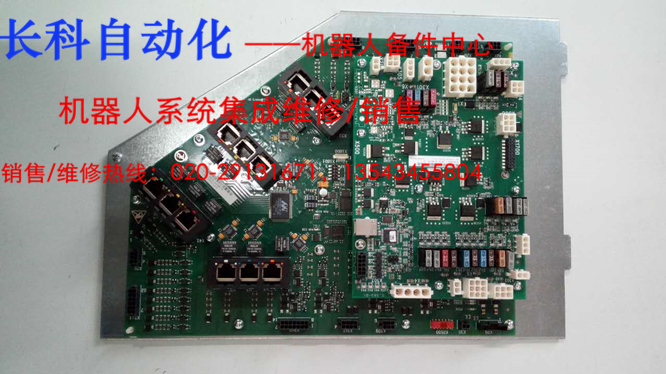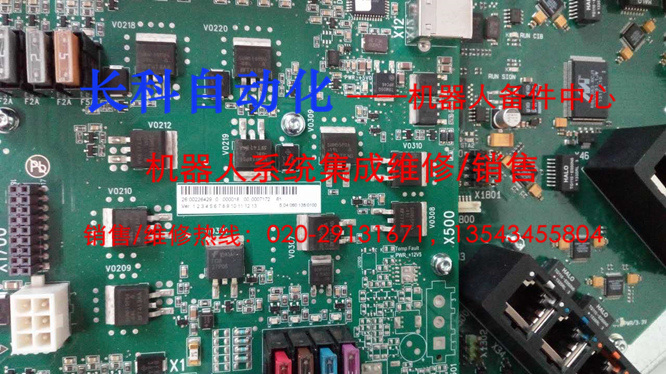 4 APEX 3513 A3M5K000EA120B0?01A and A3M3K000EA120B0?

11 AMAT 0010-40099 ETO RF Matching Network Erhorn pric

Brooks Automation Robot 121669
3 Brooks Mag 7 Robots, 2 ea 002-1500-02, 1 ea 002-1500-

Tegal source reactor ICP CR1350-00300 with Tegal MHZ co

TEL ETCH 2 ENI OEM-25B RF generator rack + 2 Ebara ET60

IGC Polycold Cryogenic refrigeration unit 1XCL-1

4 Advanced energy A HFV 8000 RF generator, AE power sup

CTI IS 1000 Cryo Compressor 8135921G001 AMAT 3620-00317

NANOMETRICS NANOLINE IV line width measuring system

Semitool WST-306M Solvent Spray, 5 or 6 inch wafer,

2 SVG 99-80266-01 Station CPU Resist coater ASML Litho

Pfeiffer TMU1001 P Turbo pump with TPS 600 turbo contro

AE Advanced energy 3150274-008 RF match 27-255873-0

Automated Wafer loader, Brooks Robot , Aligner PRE-4611

2 Seiko Seiki STP-301 H Turbo pump + 2 STP-H1301L1B con

Nicolet ECO-8S FTIR Spectrometer

CTI On-Board Cryo pump m/n 8116063G001 with metal s

Brooks 001-7600-02 VacuTran 5 VTR5 Transfer Robot Drive
AE Advanced Energy 3150274-009, Mercury 3013 RF Match,
RF SERVICES, MODEL RFS 716 P/N 233110-01A REV: A

RF SERVICES, MODEL RFS 716 P/N 233110-01 REV: A

Brooks automation robot wafer handler controller 129973

Seiko Seiki Turbo Controller unit STP-H1000C lots of 2

4 allied motion brushless DC motor, SQB05603-A01-HB?

3 Adaptive pressure controller PM-5, 796-093088-004
6 Horiba Stec MFC Injection valve IV-2410AV-02H

CTI CRYOGENICS 8033165 CRYO PUMP 8, looks very clean

Genmark, precision automated transfer systems, 5064340
2 AMAT 0010-04926 HV MODULE CESC With cover plate

ADVANCED ENERGY MDX DC power supply, lots of 7

Applied Materials AMAT 0010-21751 Resonator, 300 mm

AMAT 0100-09169 CPU, PCB, expand RS-232 controller asse

BOC Edwards Dry Vacuum Pump QDP80, and Blower, untested


GALIL DMC-1580 motion controller and power supply, rack


AE Advanced energy MDX-L6 RF generator 2280-000-D Power


ADVANCED ENERGY Navigator RF Bias Match 3155126-008A

5 AMAT 0010-76173 Throttle valve hinge and isolation va


6 Stec MFC SEC-4400, Ar, O2, H2, N2, different gas rang


AMAT HDP Temp Monitor, Advanced Energy Sekidenko 2000F

6 MKS KF40 nw 40 2PJ1-40-1K-CNHX?XX, Jalapeno, LPV p

Zygo interferometry and data analysis 6202-0132-01

Nordson corp CW2, MPS2-610V CoolWave 2, UV curing Syst

Comdel CPS-1001S RF generator AMAT 0190-70099 RF power

Brooks automation 002-7391-36 Acculigner Wafer notch fi

LAM Rainbow Etcher 852-014681-583 RF Generator Rack ENI

3 AMAT 0010-09341 CVD wafer lift assembly, rebuilt, AMA

BOC EDWARDS QDP 40 vacuum pump with Silencer, untested

BOC EDWARDS QDP 40 vacuum pump with Silencer, untested

BOC EDWARDS QDP 40 vacuum pump with Silencer, untested

Advanced Energy AE Apex 3513 RF generator ABM3K000EA120
AE Advanced Energy RFPP, LF-10 power supply, 7520426010
APEX 3513 RFgenerator Power supply A3M3K000EA 120B001A,

4 Stec MFC SEC-4400MC, Ar 500 SCCM, with calibration sh
7 STEC MFC SEC-4400M, O2, SiH4, Ar, BCl3, Cl2,
2 Brooks 4002-9746-01 Robot End Effector, 9701-3180-01

Novellus 02-158811-00 Main system power panel w/ scrub
Novellus 02-158811-00 Main power panel w/ scrubbed exh

Hamilton Microlab 500 series, 8041-02, Syringe diluter
lots of 3 FTS systems RCD151ZLAM chiller, 50/60 Hz 1 ph
AMAT 0040-09098 AMAT 5000 Robot blade, 8 inch with cap
AMAT 0010-09195 Robot assembly P5000 CVD tool, 4, 5, 6

VAT 02112-BA44-0001?/0102 RECTANGULAR GATE VALVE MONOVAT
lot of 4 SIEBE ENVIRONMENTAL CONTROLS MSC-U1000 4 chann

Trazar Corp. RF Match RFDS-1, REV 3, P/N 553-07491-00

Neslab chiller HX+100W/C, 24376-01 REV 0.5, CoolFlow re

EDWARDS DP80 Dry Vacuum Pump, , as is

Brooks Automation 129973 Series 8 Controller, 100-240 V

CTI Cryo pump 8, Model # 8033165, surplus item

COMDEL CLX-1250 2 MHz RF generator P/N FP1215R2

AMAT 0010-09912 ASP LAMP MODULE BASIC ASSY, 1
Neslab chiller HX300 recirculating chiller HX+300 WC D4
AMAT 0010-70149 PVD Endura Robot Assy Driver upper/lowe
AMAT 0660-A0972 PCB board ASB2, Mango DSP 350-00010-001

Plas Labs 818/GBB/SP dry Glove Box, 8 station.
Plas Labs 818/GBB/SP dry Glove Box, 8 station, 34297
Advanced Energy RFDS AE 3155059-001 RF generator 660-02
Advanced Energy PDW 2200 RF Generator, Lam 853-15516-00
AE Advanced energy MDX-L6 RF generator 3152317-000A Pow
AE RF MATCH BOX NOVELLUS 19-111025-00 ,
3 AMAT 0010-76175 throttle valve, dual spring, cluster,
ENI OEM-12B-02 RF Generator, 1250W at 13.56 MHz,
7 Unit MFC, UFC-1660, CF4, O2, HBr, C4F8, C4F8, CHCl3,
2 AMAT 0021-03989 watercooled gas manifold
Advanced Energy PDW 600 RF Generator, AE 3156014 Lam #
4 MKS throttle valve 153D-2-5-2, with KF 50, looks rebu
4 MKS baratron 124A-11848, 2000 TORR, sealed bag
SMC ThermoCooler Chiller HRGC002-AN-T

Lot of 2 Novellus 02-120820-00 Porter Assembly, DEG

AE RFPP LF-5 RF Generator and RFPP ATL-100RA RF Match

Nikon objective lens CF Plan 5X/0.13 TI

Brooks automation robot wafer handler controller series

Kinetics Thermal systems RC152ZLAM Chiller,

MKS On-Line process sense endpoint detector 20704A-2535

Affinity Chiller PNE-H20L-ED36CB?CO